VJ Enterprises presents:
Check out our new novel - a story that had to be told
as our hero Joseph Schwartz is invited to go through
a dimensional portal located high up in the Andes Mountains
to visit the so-called "other-side" - what knowledge
and answers will be bring back? Crystal Skull and
Paranormal Fans this is the book for you in 2018!!
Or click below to visit our novel page
and get YOUR COPY NOW!!
http://cse.crystalskullexplorers.com/journey-unknown-novel-book-1/
Visit our new and improved Crystal Skull Explorer Web Site
(now mobile friendly with our latest news and updates!!)
Meet Joshua and Katrina, the Crystal Skull Explorers
learn about everything crystal skull, or click on the link below:
http://cse.crystalskullexplorers.com

( See Special Announcements Below ----> )





Multimedia Introduction

COOL!!



Northgate Academy Online Homeschool
---


( Join us for the celebration of our new website which offers us new special online services, eventually all of the information on this website will be placed on the new one - it is much easier to navigate and find what you seek - with new articles, blogs, interviews and more, just dlick on the graphic button above to visit or you can go to: www.whatarecrystalskulls.com )





( The new international Crystal Skull Network where crystal skull people can meet, interact, share experiences and knowledge, work together on mutual projects and creating new bonds and friendship. This network was begun in April of 2011, inspired by the Dutch Crystal Skull conference in March, 2011. Click on the banner above orgo to the website directly at:
www.v-j-enterprises.com/ICSN-invite2011.htm )

Also, if you would like to be informed about future crystal skull related events, just click on the button below and fill out the form presented to you. Hope to meet you in person at one of these special meetings!! Thank you ....
Or we have setup a mailing list you can join which will share the latest news about future crystal skull events that are being planned by different friends in various countries. See below:

(to be able to view all the messages on the mailing list, it is helpful if you have or can sign-up for a free yahoo email)

Don't miss out on this early book
released in 1989 written by
Nocerino, Bowen & Shapiro.
It is currently out of print but there are
limited copies still available now.

(Click on the Front Cover of the Book to
read excerpts or get your copy today!!.)

The New Book by
Joshua Shapiro
with Katrina Head,
the Crystal Skull Explorers.
Available Now!!

(Click on the Front Cover of the Book to
Learn More or Get Your Personal Copy.)

The World Mystery Research Center
-- Now coming to this Planet --
(click on image above, to learn more)

New Age Jewelry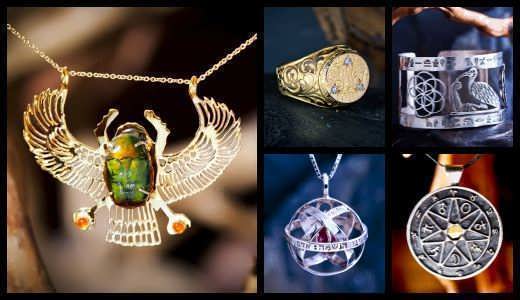 Some great looking
New Age Jewelry
by the designer David Weitzman.
VJ Enterprises
Attn: Joshua "Illinois" Shapiro
Bloomington, IL, USA
FAX: (206) 350-4985